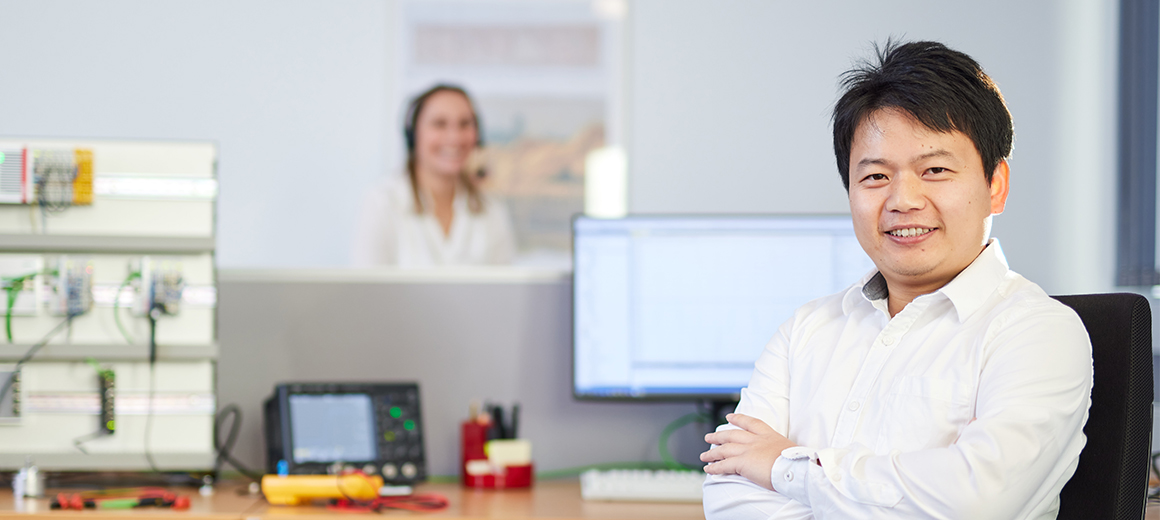 Workplace
Representative office Vietnam

Workspace
Department-specific
Start
As soon as possible
About the program
This is part of our talent pipeline which aims to increase engagement, to ensure we have motivated engineers joining us during each stage of our local/regional expansion.
This is a 6-month apprenticeship with the company, aimed at recent graduates from polytechnics and universities. During the apprenticeship, you will be introduced to the world of industrial automation and will work in a variety of departments for a broad understanding of what we do.
Why join this program?
Many graduates do not know where to start their career. We hope to provide you a sneak preview into the high-tech automation industry without taking on the commitment of a permanent job, which means that you will not be labeled a "job hopper" if you decide it is not the place for you.
Training highlights
general introduction to automation
rotation to any two of the following departments:

sales and marketing
solutions and application
service and support

any other ad-hoc duties as and when required
Qualifications
recent graduate engineer in Mechatronics, Automation, or related field
good basic knowledge and knowledge of automation (controller, IO, servo, VFD, robotics, vision etc.)
a skilled automation language programmer with IT high level languages
a passion for technology
highly motivated, dynamic, an independent learner
has clear career goals
proactive, self-starter, has team spirit
good attitude
fluent in English
independent and able to multi-task
good communication and interpersonal skills
good command of both written and spoken English is required
Career prospects
Depending on your skills and aptitude demonstrated during the program, you may be offered a permanent role in any of the above departments.
Contact
Representative office Vietnam
#29.05, Pearl Plaza, 561A, Dien Bien Phu Street
Ward 25, Binh Thanh District
Ho Chi Minh City
Vietnam