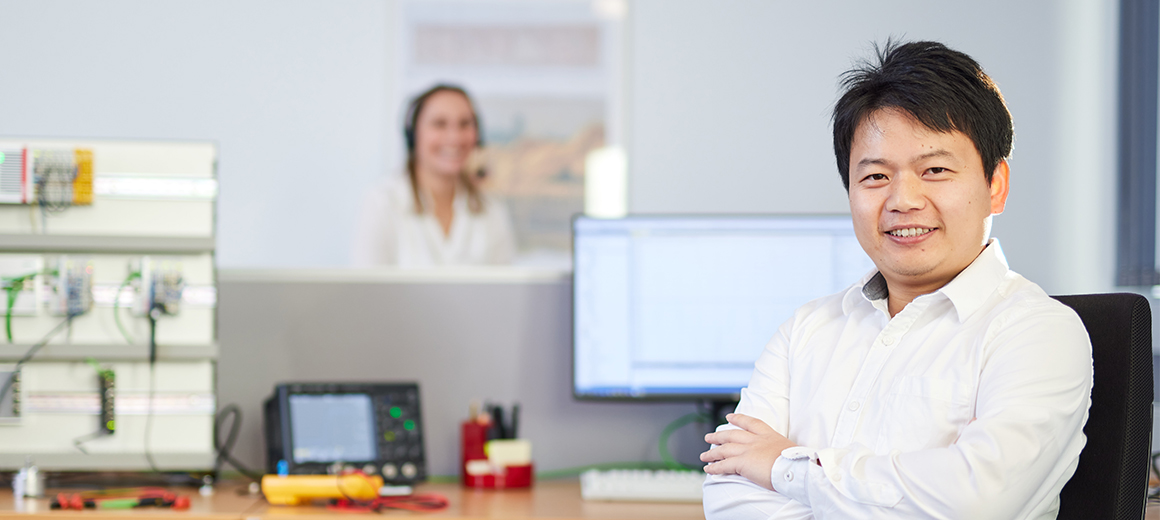 Workplace
Sales office Ahmedabad
Beckhoff Automation Pvt. Ltd.
Workspace
Application
Start
As soon as possible
Beckhoff implements open automation systems using proven PC-based control technology. The main areas that the product range covers are industrial PCs, I/O and fieldbus components, drive technology, automation software, control cabinet-free automation, and hardware for machine vision.
We are a representative office in Ahmedabad, India, and we are actively expanding our team and looking for a suitable application engineer.
Responsibilities
develop machine programs according to customer specifications
offering standard and custom training to support our products and projects
documentation and recording of all project activities
maintain a high degree of relevant technical knowledge in order to fulfil the job responsibilities
advise customers on proper selection, use, maintenance and training of technology for specific applications
Qualifications
Bachelor of Engineering or Bachelor of Technology (E&TC, Electronics, Instrumentation, Mechatronics, E&E)
1 to 2 years of work experience
experience with programming languages IEC 61131-3 (object oriented extension), C#, C++, etc. Phyton, objective C-programming knowledge and experience with electrical schematics a plus
understanding of PLCs, Motion, Drives, Industrial PCs, Distributed I/O, Fieldbus system EtherCAT and HMI technologies
strong analytical and reasoning skills to participate in a fast-paced, action-oriented team
previous technical training and/or Beckhoff Automation experience
Visual Studio and/or object-oriented programming (OOP) in automation
excellent written and communication skills with the ability to present to customers, companywide, and/or departmental meetings in English
Benefits
exciting tasks in an international environment at the technology leader in automation
a future-proof job with an economically sound global player
all advantages of an owner-managed family company
an open and family-oriented corporate culture
freedom for personal expansion and professional development
Headquarters India
Beckhoff Automation Pvt. Ltd.
Suyog Platinum Tower, 9th Floor
Naylor Road, Off Mangaldas Road
Pune
411001
India