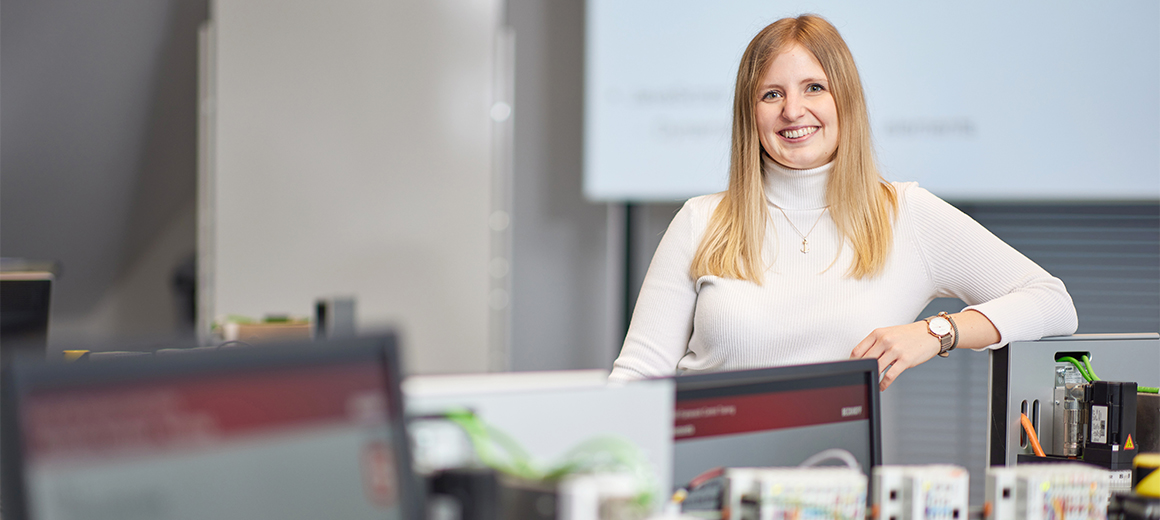 Workplace
Headquarters India
Beckhoff Automation Pvt. Ltd.
Workspace
Training
Start
As soon as possible
Responsibilities
organization, scheduling and execution of internal and customer training at organization
implementing technology enabled innovations to support blended and digital learning
collating feedback of completed training to evaluate and measure results and making improvements where required
pre and post training communications to customer and internal coordination to process related formalities
support and mentor new employees
maintaining a database of training material and documents
resource management and organization, scheduling and execution of workshop
escalation of training infrastructure and improving facility utilization
Qualifications
B.E./B.Tech. (E&TC, electronics, instrumentation, mechatronics)
experience: 2–5 years
experience with IEC 61131-3 programming languages, including (object oriented extensions), C#, C++, Python, JSS, HTML5, objective C-Programming knowledge is a plus
understanding of PLCs, motion controllers, robotics, distributed I/O, fieldbus systems (EtherCAT) and HMI technologies
understanding of effective teaching methodologies and tools
organizational and time management abilities
strong analytical and reasoning skills to collaborate in a fast-paced, action-oriented team
previous technical training and/or Beckhoff Automation experience
Visual Studio and/or object-oriented programming (OOP) in automation
excellent written and oral communication skills with the ability to present to customers, companywide, and/or departmental meetings in English
Benefits
exciting tasks in an international environment at the technology leader in automation
a future-proof job with an economically sound global player
all advantages of an owner-managed family company
an open and family-oriented corporate culture
freedom for personal expansion and professional development
Headquarters India
Beckhoff Automation Pvt. Ltd.
Suyog Platinum Tower, 9th Floor
Naylor Road, Off Mangaldas Road
Pune
411001
India