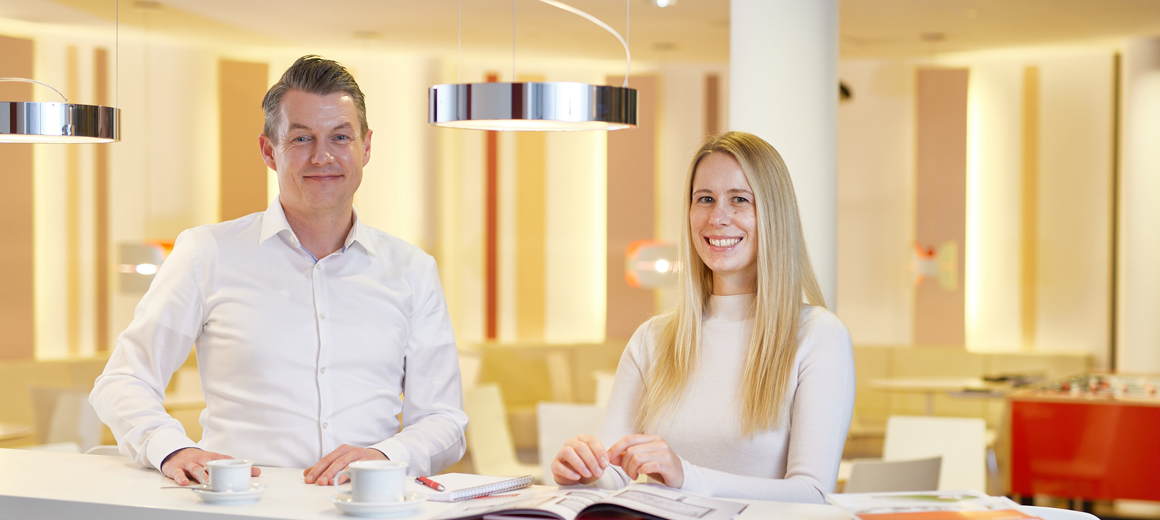 Workplace
Representative office Thailand

Workspace
Administration
Start
As soon as possible
Beckhoff is a well-known control and automation company founded in Germany in 1980. We implement open automation systems using proven PC-based control technology. The main areas that the product range covers are industrial PCs, I/O and fieldbus components, drive technology, automation software, control cabinet-free automation, and hardware for machine vision. Product ranges that can be used as separate components or integrated into a complete and mutually compatible control system are available for all sectors. The central divisions of Beckhoff, including development and production, are located at the Beckhoff headquarters in Verl, Germany. Beckhoff is represented by 22 branches located across Germany, 40 subsidiaries worldwide, and is present in almost 75 countries on the international market.
Since 2016, Beckhoff has been present in Thailand, the second-largest economy in Southeast Asia, with the main industries being tourism, automation, and electronics. Our local team and group of experienced engineers, led by managing director David Chia, are located close to our customers from the food and beverage, pharmaceutical, automotive, and electronics industries, and are able to provide them with universal, open control and automation solutions. Beckhoff Thailand is actively expanding its team to help local OEMs leverage New Automation Technology to boost their competitive edge. PC-based control is a high-performance concept, and our technology is primed to take on challenges and guide us to Thailand 4.0.
We are looking for experienced and enthusiastic individuals to provide seamless administrative and scheduling support to a growing dynamic team. If you thrive in a fast-paced, dynamic work environment and are passionate about being a business support professional, this business administrator role might be for you. This position requires excellent communication, organizational, and interpersonal skills, along with proficiency in the Microsoft Office suite. Working successfully under pressure in a fast-paced team environment, building and maintaining effective working relationships, and accommodating diverse work styles whilst being fair and unbiased are essential to success in this role, along with a high level of attention to detail and the ability to maintain strict confidentiality.
Responsibilities
establish and implement departmental and organizational goals, policies, and procedures effectively
act as a liaison for the team by providing seamless administrative and scheduling support
responsible for overall upkeep of the office and for providing support to ensure smooth operation of all departments
manage all administrative matters – insurance, stationery, switchboard, utilities, vehicles, arrange periodic maintenance and servicing for all office equipment, etc.
basic bookkeeping for local financial activities on a day-to-day basis
maintain documentation systems – preparation of documents and reports, develop, maintain, and control documentation standards: numbering, format, revision, dispatch, recording and archiving, ensuring efficient and systematic digital and physical storage systems
order processing – generating delivery orders and invoices
assist the marketing team with social media marketing and ad-hoc requests i.e., liaising with external parties, such as suppliers or vendors
any other ad-hoc duties as & when required
Qualifications
bachelor's degree or diploma in Business Administration, Management, Marketing, or a related field
experience in business administration, management, or event planning is preferred
fluent in English and Thai
exceptional verbal and written communication skills, with a keen eye for attention to detail; excellent focus
proactive, a self-starter who is a team player
proficient in MS Office (Excel, Outlook, PowerPoint, SharePoint, Word) and Adobe Acrobat
strong knowledge of social media marketing e.g., content development, content writing, using video and image editing software
Benefits
exciting tasks in an international environment with the technology leader in automation
a future-proof job with an economically sound global player
all the advantages of an owner-managed family company
an open and family-oriented corporate culture
freedom for personal expansion and professional development
Representative office Thailand
SJ Infinite One Business Complex, 14th Floor
349 Vibhavadi Rangsit Road
Bangkok
10900
Thailand